If you have ever worked with IT specialists, you might be aware that their flow of thoughts is different from one of salespeople or marketers, or even yours! If you haven't ever closely cooperated with developers and you're still thinking that tech people are nerdy guys wearing headphones and typing white or green symbols on the black screen, it's time to find out how to communicate with IT people.
Why Is Good Communication Important?
It's the fact that developers are commonly introverts as if they got distracted by socials or office chats, their code would be far from ideal. Still, communication between employees and departments is crucial and the main task of a wise company leader, product owner business analyst is building the communication process with developers in the most effective way.
There is a lot of data about requirements, specifications, bugs, new ideas on product features, which is passed to IT employees. This is an integral part of product development and everyday working process the basis of which lies in strong understanding between the employee and a person who requests changes. Without it, you might come up to a wrong solution or it will not be a feature you were anticipating.
Information is lost due to incorrect communication.
And we are here to show you how to communicate efficiently that no important word is lost!
Communication Channels and Methods
You have to understand that different people prefer different communication methods, still, there are proven channels that work for developers. You can use them and be sure that every byte of data will be delivered to the recipient.
People spend 20-30% of their working time on reading emails. Billions of megabytes of business information are sent by emails daily. Still, not all this information is relevant, that's why tons of electronic letters stay unopened. Check two points before sending an email to someone:
Double-check your recipients. Send your email only to those who really need them. Don't send them to the whole team at once. If you do this, people will stop opening your emails.
Write easy-to-perceive headlines. Let people know what is inside your email. If that's a new product feature that needs to be changed, write something like: "Product feature: changes for 22 December".
Be concise and brief. Send people only the information they need. Wordiness is not appreciated by IT people. Your questions should be specific and clear – this can guarantee getting a clear answer.
If you want to get an answer as soon as possible or make sure that your colleague actually opens your email, end your message with the phrase 'I need your answer till 4PM' or 'Please, let me know if you have got this email so we could proceed'.
Everyone has at least a couple of instant messengers (IM) – WhatsApp, Skype, Viber, and so on. In IT people often use IMs – Microsoft Teams, Slack, HipChat, and this is extremely helpful when you need to quickly contact a person or team. Still, there is a drawback – colleagues use these apps for communicating every day, so they store millions or even billions of words. It might be hard to find a necessary conversation or topic, still, the Search feature can always help.
Another issue for many developers can be constant pop-ups when messengers show new requests from colleagues.
Use them, but please, be concise and don't distract people from their work. Personal questions can be discussed in the dining room while having a cup of coffee.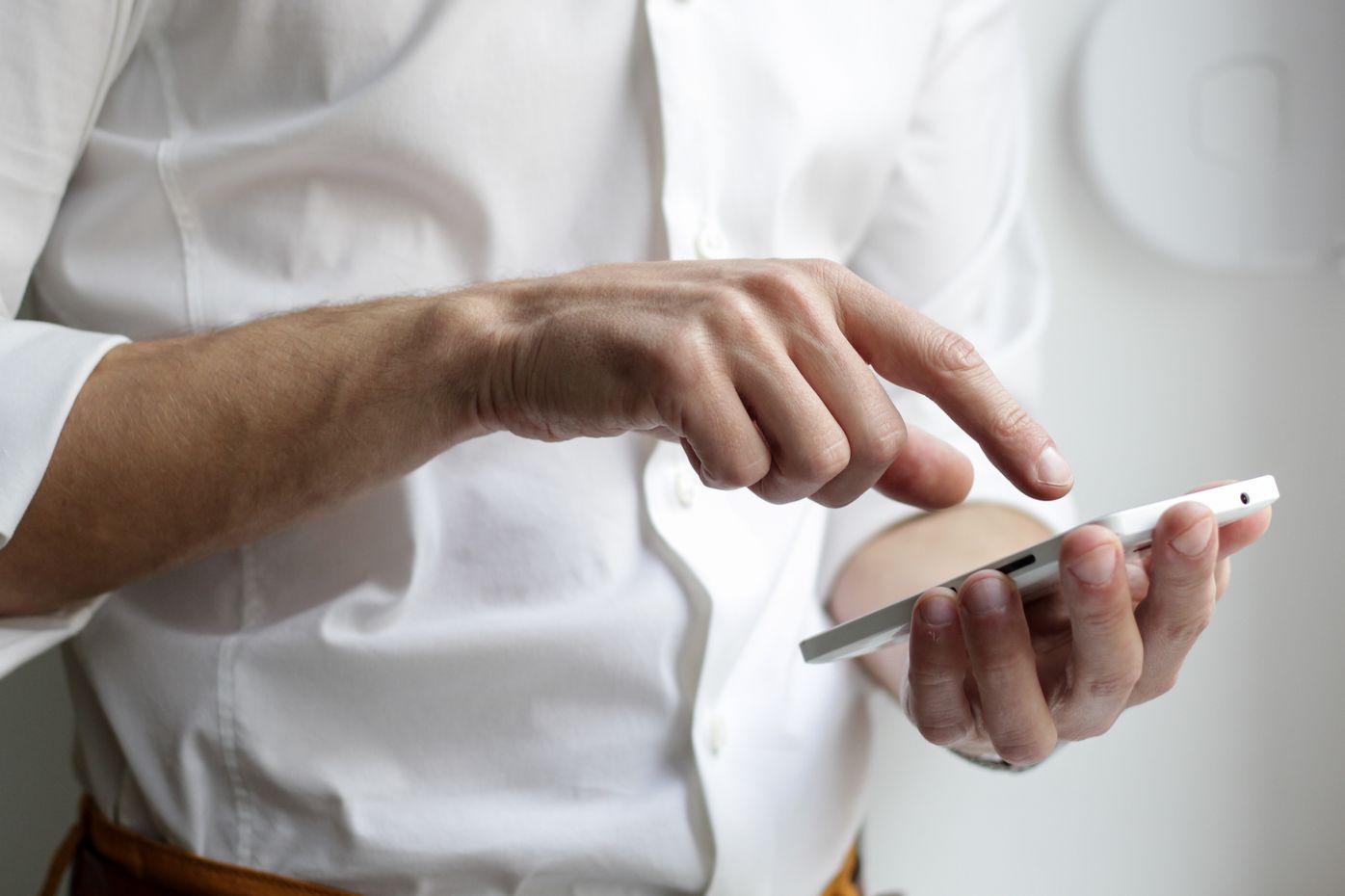 You might be surprised, but developers usually prefer structured processes in Jira, Bugzilla or other similar systems. After they get a ticket on an issue or an idea for development, they can assess it in man-hours and plan their further actions. The documentation for the task or bug is stored in the system, and IT specialists have everything they need for successful work.
Still, the main drawback of such systems is the delay in sending emails to assignees. So, if you would like someone to handle your urgent task as soon as possible, contact them in a chat or messenger. A short message like "Hi, I've created a new task, could you please take a look at it?" is enough.
The rest – description, cases, documentation should be added to the task.
Interestingly, some companies restrict access to socials, as they might glue employees' attention for hours. Still, we think that this won't work if people have gadgets at hand.
If access to social media is open, co-workers can exchange information there. It's not a usual channel for business communication, but we are sure that everyone has used Facebook messenger at least once to contact a colleague or business partner regarding working issues.
5. Drawing on whiteboards
Nearly every IT company has a whiteboard that is a great helper in communication. You can draw everything you like:
Global plans for managers;
Lists of tasks for a specific team;
Visualizations of product logic;
Presenting new features in concept;
Problem-solving steps.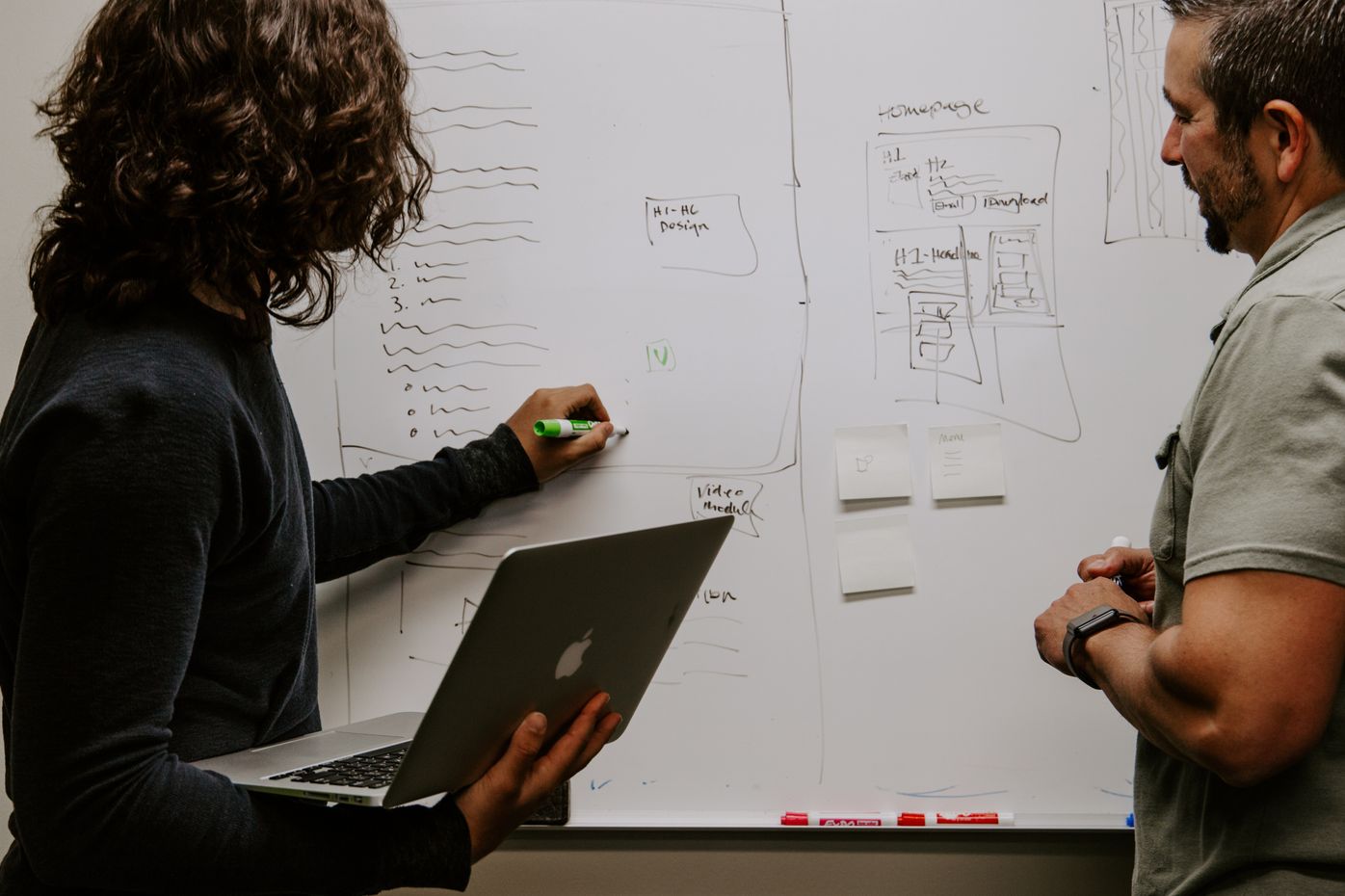 And this list is not extensive – whiteboards can be used for anything at all that can be put in words or pictures.
Do you know why this communication type is the most effective? When you express thoughts verbally and strengthen them by a visual picture, those who perceive visual information better fully understand your concept and it literally lives in their heads.
Returning to the topic we highlighted in the previous point, let's list this method too. While some people prefer visual information, some of them can better concentrate on the audio channel. So, you can fully use the functionality of voice messages built in almost every modern messenger.
Be careful! 'Visuals' can be inattentive while listening to a voice message and some people even have problems with perceiving data through this channel. Examine the feedback of your interlocutor, if they say that it's preferable if you could write in text or conduct a voice call, please, do so.
Methods, Channels… What Else Do You Need to Know?
Putting it all together, it's important to mention that every company should have an individual approach to its employees and before finding the best solution for communication, watch what people prefer.
It's optimal that you use a set of methods and create a unique and comfortable ecosystem for the staff no matter whether they are introverts or extraverts, visuals or audials, and so on.
The final point is finding the right style which would fit all your developers and other teams. Still, this is a large topic and we'll soon cover it in our next article!
Stay tuned! 😉