Business – is people. You might be a genius boss, but in any way, the growth and development of your company depend on many aspects. And the main aspect – is talented employees. The world leaders know that, so they put in practice some very important HR tool – team-building. 
Team-building – it's some corporate activities, generally focused on making friendly relationships between members of a particular company. 
Therefore we have another important point – as more motivation has the employees, the better the efficiency of the company. 
You might ask about how can you raise the motivation of your colleagues and the efficiency of your team's work in practice? We'll show some great options on the example of the world's leading companies.
A win-win solution to attract and hold high-qualified specialists in your company
In a time of "fight" for qualified specialists, more and more companies tried to provide in a work schedule regular non-work activities to show the life inside their team. You, probably, won't surprise a candidate by a high salary, but if you have something special to suggest – it may become a decisive moment.
The creativity in a team-building organization has no limits, and sometimes it may take time for preparing, especially, if you want something grandiose. Organizational issues depend on different aspects, which may cause some difficulties:
Choice the type of activity, related to the common HR strategy and values of the company;
Conference at all preparing stages, different views about how it should be done;
Time and human resources, needed for the event;
The budget, etc.
But how team-building activities can raise the efficiency of your work in general? No matter how good a particular employee in his work is, but if he feels uncomfortable with his colleagues or superiors, he couldn't be dedicated to his job. That's why team-building plays an important role in your team's relationship. Team-building can strengthen cooperation in one or different teams and raise the employees' loyalty. A person, who feels his importance and significance for the company, as a part of something bigger, who knows that the company takes care of him, will devote all his energy to do his work best.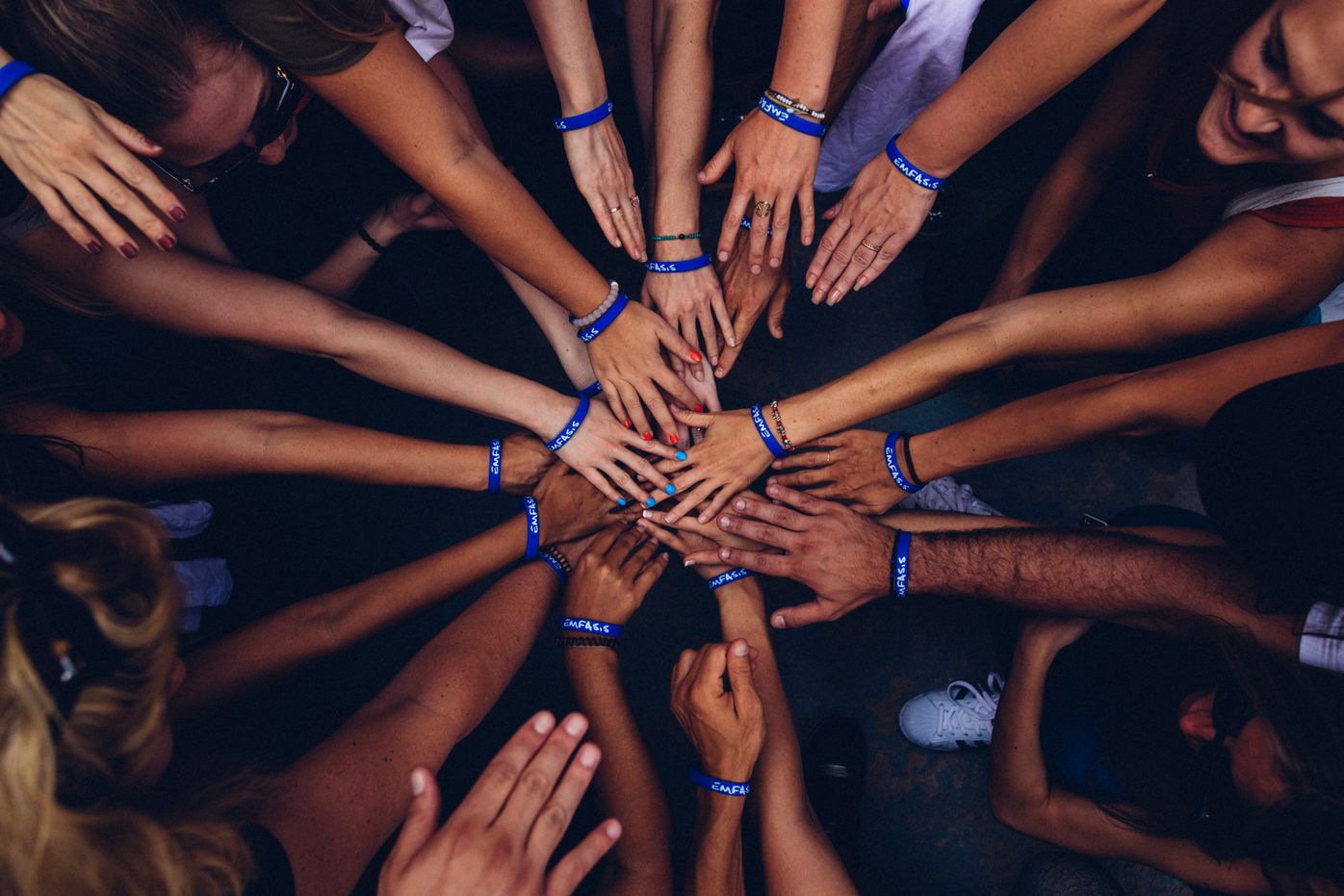 Talking about team-building, we don't mean just a feast in the restaurant or outdoor (however, this point also might be included). It might be some activity, which will help to make your team be closer. 
Little advice: if you want something extraordinary, you can turn to special services, which provide different team-building activities due to your request and possibilities. Or you can just "peek" some ideas on their websites.
Now we'll show you some examples of the most remembered team-building solutions:
Dreary as it sounds, a lot of companies choose parties. However, if you're ready to spend a lot of money on it, it could be a great marketing and HR tool. As an example, luxurious "The Great Gatsby" party in Google, Facebook, and Yahoo. Spacious rooms, gorgeous clothes, casino, champagne, actors and gymnast – all in 1930s style. People all over the world were talking about it and dreamed to be a part of their team. But we should mention, that in the case of Yahoo's party, this event has been criticized for profligacy (some experts think that it was unwise considering the financial situation of the company).
Another way – is a concert, some companies inviting singers (as popular as it's enabled by the budget). For example, a few years ago Gwen Stefany and OneRepublic gave a concert for Apple's members. Of course, inviting "expensive" artists may cause indignation too, as someone will, surely, say that it's unreasonable costs.  
One more good option to make a corporate team closer – thematic games. One of the most demanding themes – zombies, so some companies hiring specialists for organizing such events (like "Jokers team"). This organization includes rent of space, decorations, actors (zombies) and so on. Such an event won't leave anyone on the sidelines, at least because you've been "eaten" by a zombie. But you also should consider the fact, that any team has someone, who won't appropriate any active events, because of stiffness or other reasons.
Some people choose active entertainment as a competition, like the Halloween game in Nix. Everyone designed their cabinets as more interesting as they can to win the main prize, so we can see faking dead bodies, gravestones and other terrifying things on the photos. This type also has some disadvantage: some people takes such competitions too seriously, and some games' issues may affect on the relationship between employees.
In contrast to pompous events, some companies decided to change the direction of their team-buildings to volunteering. For example, a popular international project – Code Club – it's learning programming courses for children. Many countries have this service, where experienced specialists share their knowledge with young talents for free. On the other side, you may face with the resentment by those, who had the invitation to take part in this program, as a teacher for free. But we hope, that we have more kind and selfless people than any other.
As you can see, the ways of team-buildings are quite a lot, any company has the capacity to find the one they need. Don't ignore this HR tool and you'll see the result as productive and grateful stuff, and economic growth of your company.